THE UTICA FESTIVAL AND BIG BASS TOURNAMENT was held June 30-July 2 with not nearly enough cooperation from the weather, but even the rain could not dampen the spirit of the community. Have ideas on how to make the festival bigger and better? Watch for announcement on an upcoming planning meeting.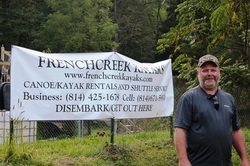 FRENCHCREEK KAYAKS is in full swing for 2017.
Greg Kiser (pictured) offers full and half day rentals as well as overnights and special morning and evening floats. Arrangements for floats may be made at the website at
http://www.frenchcreekkayaks.com
or by calling 814.425.1678 or 814.671.5930.
---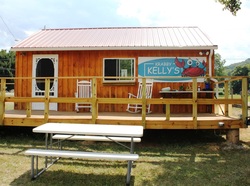 Krabby Kelly's is open. Get ice, snacks, even lottery tickets!
---